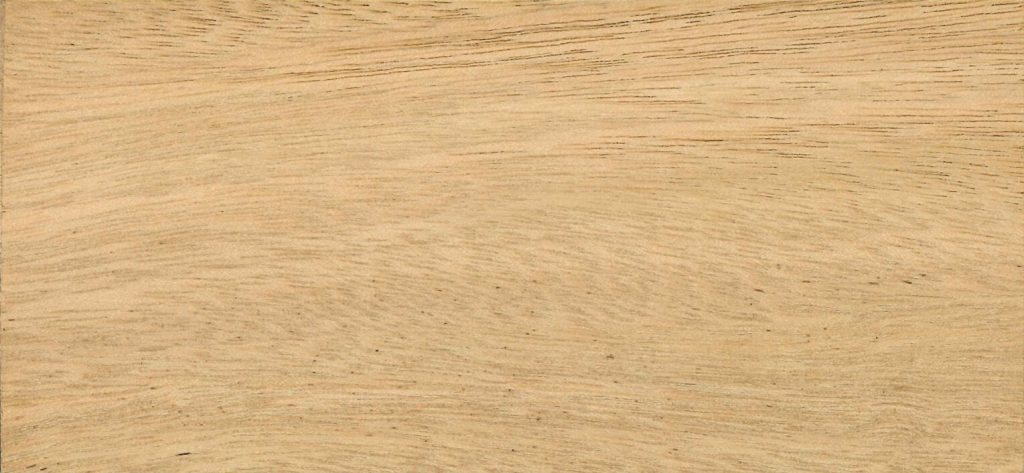 onregelmatige draad, matig grove nerf en weinig tekening;
geel tot bleek bruingeel kernhout;
spinthout nauwelijks te onderscheiden van kernhout;
matig duurzaam tot duurzaam kernhout;
geschikt voor buitenschrijnwerk, divers binnenschrijnwerk, meubelen, fineer;
gemakkelijk bewerkbaar.
Herkomst
Framire (Terminalia ivorensis A.Chev.) behoort tot de familie van de Combretaceae en komt uit West-Afrika.
Duurzaamheid
Het kernhout is matig duurzaam tot duurzaam (natuurlijke duurzaamheidsklasse II-III). Het spinthout is niet duurzaam (natuurlijke duurzaamheidsklasse V). Framire is soms gevoelig voor zwarte wormsteken.
Bewerken en drogen
Framire is gemakkelijk bewerkbaar. Ook drogen gaat gemakkelijk.
Afwerking
Gebruikt u het kernhout voor buitenschrijnwerk? Dan is een behandeling nodig:
volgens procedé C1 en C2, eventueel aangevuld met een filmvormend product zoals CTOP,
volgens procedé C1, aangevuld met CTOP of een dekkende verf.
Wilt u ook het spinthout gebruiken voor binnenschrijnwerk of meubelen? Dat kan voor de niet-zichtbare delen van bepaalde toepassingen. Maar dan moet het hout wel preventief verduurzaamd worden volgens procedé A1.
Toepassingen
buitenschrijnwerk (als een van de weinige lichtkleurige houtsoorten!)
divers binnenschrijnwerk;
meubelen;
fineer.
---
Framire
Gemiddelde volumieke massa*
550 kg/m³
Radiale krimp
60 tot 30% r.v.**
0,8%
90 tot 60% r.v.**
0,6%
Tangentiële krimp
60 tot 30% r.v.**
1,1%
90 tot 60% r.v.**
0,9%
Werken
60 tot 30% r.v.**
1,9%
90 tot 60% r.v.**
1,5%
Elasticiteitsmodulus
10.000 N/mm²
* bij houtvochtgehalte van 15 procent / ** relatief luchtvochtgehalte